ipl Depilation - AngeLite
Intense Pulsed Light is clinical efficiency with ease, speed and comfort. With our Angelite IPL technology, you have access to a full range of beauty treatments: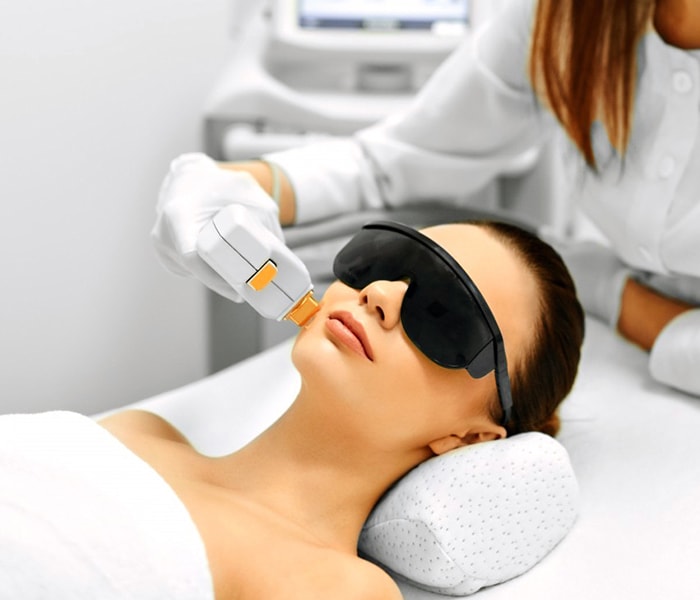 Structural remodeling system rmd
THE STRUCTURAL REMODELING SYSTEM™ is the first to offer an innovative proprietary remodeling treatment by combining the synergy of five scientifically-proven technologies, for outstanding results.
The Skin Remodeling System™ is a revolutionary new system combining five proven technologies, reducing wrinkles' appearance for a younger-looking skin.
Silhouet-tone™ has combined 5 scientifically proven technologies into one Skin Remodeling program in an effort to specifically address the most important factors associated with facial aging and to provide effective, non-surgical facial rejuvenation. The system, powered by HVPC Technology, targets the underlying problems associated with skin aging and generates results in the dermis and muscles. This approach works with the body to favor new collagen growth, tone sagging muscles and tighten the skin. The Structural Remodeling System™ targets the skin for younger, natural looking results that last.
Microdermabrasion
Essential Peel - Turbo Flow,


Say goodbye to imperfections
Crystal Free Microdermabrasion
Unique, affordable, ergonomic and biocompatible system!
The new crystal-free system designed for various uses on the face and body is equipped with four biocompatible stainless steel tips for surgical microdermabrasion.
Vasculyse2G treatment uses a weak current inducing coagulation in the dilated capillary vessel which is then absorbed by the body. This treatment is called thermocoagulation, a process by which unsightly dilapidated capillaries are absorbed and eliminated by the body. This non-invasive method is practically odorless.