Meet the wonderful team behind Centre Beauté Oasis
Mario is the entrepreneur and designer of the Oasis Beauty Center.
His great experience, his unifying and motivational skills have allowed the Oasis Beauty Center to expand since it opened in December 2018.
Today the Beauty Center Oasis has a team of 9 people working in the field of Hairdressing, Aesthetics and Medico-Aesthetics, Podiatry, Massage Therapy, Reflexology, Nail and Eyelash, Pub and Worker.
Mario's philosophy is to create a friendly and family atmosphere and a bond of belonging between all self-employed women and the clientele. His touch of humor and his listening leaves no one indifferent.
If you see him, do not hesitate to say hello to him.
I am certified and passionate beautician for 35 years in this wonderful area.
As your well-being and your satisfaction are close to my heart, I specialized in electrolysis and medico-aesthetic care. I work with Silhouet-Tone devices that are distinguished by their innovative form and advanced technology.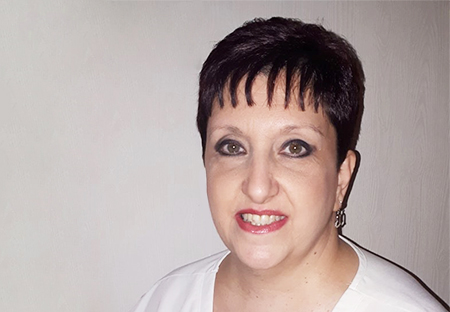 For example, the RF Toroidal MPR is safe and the most efficient on the market, and authorized by Health Canada. It is a process of rejuvenation and firming of the cutaneous muscles: http://mpr.sihouettone.co/en/
It is for me essential that I work with the cutting edge of technology in order to offer you the best quality of my services. That's why, even after 35 years of experience, I'm always on the lookout for any improvements in the fields of aesthetics and medico-aesthetics. I welcome you to my highly specialized room and come back to the well-being you've been looking for for a long time.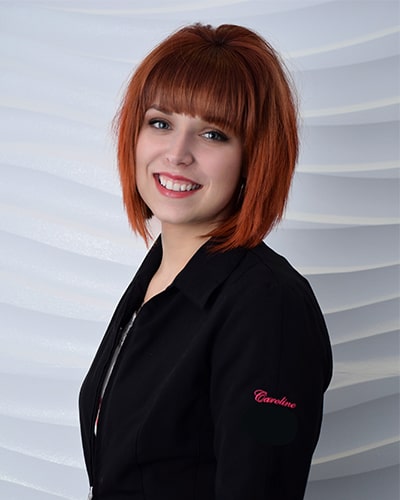 Caroline, besides being the owner of the Oasis Beauty Center and business management consultant, has been practicing the art of hairdressing for more than 6 years. STYLIST and soon MASTER COLOR, do not hesitate to make an appointment with her, either for a consultation, maintain or make a small change to your look.
If you want a bigger change, either for your hair and/or coloring, she will be happy to look at all possible alternatives and advise you on the best options.
Sabrina Cousineau Charbonneau
Sabrina is the manager of the Oasis Beauty Center. In addition to seeing the smooth running of the Center, she has been practicing her art as a hairdresser and barber for more than 3 years.
Attentive and attentive to your needs, she will offer you a small wind of change if that is your desire.
Do not hesitate to call on her hairdressing and barbering services.
To try it is to adopt it.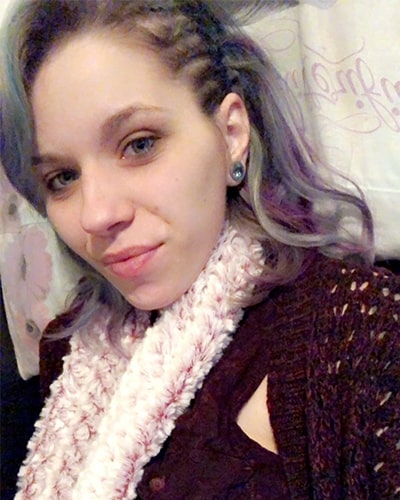 Michèle has been practicing the art of massage therapy for over 30 years.
Always as passionate in her profession, Michele distinguishes herself from other massage therapists by her touch and the energy that inhabits and releases her.
Her extensive experience as a massage therapist has allowed her to listen to your physiological needs and make connections between body and mind. This ultimately balances the chakras, maintaining the harmony of all systems to optimize all their functions.
Michèle offers a wide variety of professional massages, including: SWEDISH massage, CALIFORNIAN massage, PREGNANT WOMAN massage, BABY massage, CHAIR massage, HOT STONE massage.
In addition, she specialized in REFLEXOLOGY. The complete training of the latter at Madelaine Turgeon's school, a reference in reflexology, includes reflexology of the feet as well as hands, ears, face, brain, meridians and Tibetan.
With over 700 hours of training Ms. Larrivée obtained the reflexologist certification, which is a first in the Outaouais.
Brigitte is one of the best PODOLOGUES in Outaouais
Aware that the population is aging, for 9 years, she specialized in foot care to help you regain the health of your feet.
Young and old, worker or retired, you feel pains, smelly smells, you create discomfort, so do not hesitate to consult before your situation worsens and comes to brimer your quality of life.
Whether for ingrown nail problems, corns, durions, calluses, crevices, nail fungus (onychomycosis), athlete's feet, thick nails, or for a simple nail cut, etc. our chiropodist will advise you and take the necessary measures to remedy it.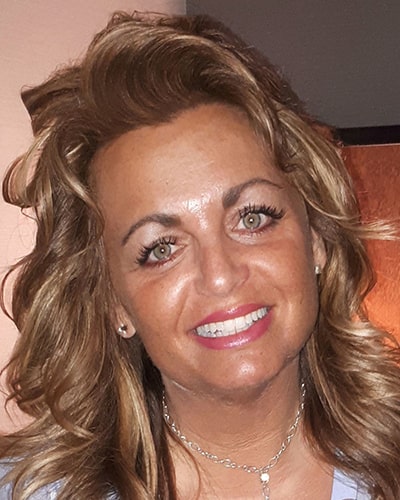 You want to highlight your look while maintaining a natural and expressive, your eyelash technician will give you this attractive and rejuvenating image.
Emmanuelle Comte is an artist who will bring out the radiance of your face and give you the look you want.
Why not during this same visit, enjoy it for a small novelty. Opt for the health of your nails
Do not hesitate to ask our technician for a little manicure, a pose or a filling of nails.
Emmanuelle will be happy to create a touch of originality.